Search Reef Sources:
Conclusion
Without a doubt, quite a bit goes into establishing and maintaining a reef aquarium, but do not let this discourage you. If you have read through this entire guide, you now have a lot of what it takes to pull it off: perseverance and a basic understanding of the reef keeping processes.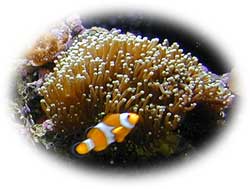 I strongly recommend that you avail yourself of the tremendous amount of information that is available on the Internet (see the resources section to get started).
I also urge you to buy a book, or ten, and read, read, read. The more information you consume, the better prepared you will be when you start to plan.
Finally, plan, plan, and plan. This will be the only time that you will be able to keep everything that you can imagine. After you make as much as the purchase of a tank, in some ways you have restricted your choices.
Good luck, but I will tell you, preparation beats luck every time.
prev | next