Contribute to Reef Sources
If you have a knack for writing and would like to contribute something for the Features section, I would greatly appreciate it. Perhaps you are an underwater photographer or can snap a mean picture of specimens in your tank.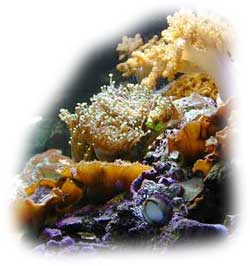 If you would like to share these I would be glad to review and post the appropriate ones.
If you do contribute, please understand that I might not be able to use everything. Also, understand that I can and will exercise full editorial control. Of course, I will credit the submission to you, regardless of editorial changes, if any. The same thing goes for pictures. I might edit, crop, filter, or even add to a collage, but you will get credit where credit is due.
Any help making this a better web site would benefit the greater hobbyist community, and that is why I did this anyway.
To contribute, just post your photos or articles on your web site and then fill out the form below. If you don't yet have a web site, free and easy ones are available at My Lycos affiliates (see the ad in the sidebar).
NOTE: Please ensure that all of your contributions are your original creations; no stolen photos or plagiarized articles.
Thanks for your submission.
---